Valentines Day at Firebug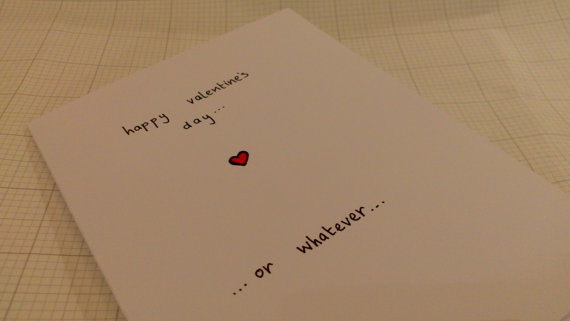 Whether you're celebrating the traditional spirit of valentines day, or kicking it in the proverbial nuts, join us for dinner and cocktails, or to just  have a normal fun thursday night out.
We're cooking up a bunch of special two-for-£10 meals, along with our regular menu….
Spaghetti Bolognaise
Sirloin Steak with White Wine Sauce
Gammon Steak
Mushroom Stroganoff
Pesto and Mozzarella
Plus, special massive deserts to share. With two spoons, obviously.
Oh, and if you're looking for a card for that special someone (like the one at the tope of this post), why not take a look at some that one of our very talented bar staff has made over at her Etsy Store