Highlights of 2010
We've scowered the internet for some pictures and videos from this year at Firebug…
LEICESTER COMEDY FESTIVAL
Kicking of 2010 in hilarious fashion, with our regular comedy promoters Bottle Rocket pulling out all the stops to make Firebug's line-up something really special. Robin Ince, Greg Davie and Jared Christmas were amongst the highlights of the festival, and we're already excited about 2011's line-up.
THE REFURBISHMENT
It was about time we gave the place a lick of paint, so in two days we spruced up the whole pub. Then we closed the upstairs venue and turn it around completely, then we built our brand new pool room…
WHITE NOISE SUMMER
Our annual White Noise Festival was an astonishing success once again – here's a clip of festival curators Maybeshewill ending a chaotic set with a mass stage invasion by the audience…
THE SUMMER SUNDAE FRINGE FESTIVAL
The Summer Sundae Fringe is always a highlight of the year for us – here's a clip of These Furrows performing at this years event.
LEICESTER SAYS 'NO' TO THE EDL, FIREBUG CLOSES FOR THE FIRST TIME IN 2010

After taking advice from the local police, we decided to close during the English Defence League's march in the city. Watching from the windows we were surrounded by three rows of police. It was one of the most surreal days in the pubs history.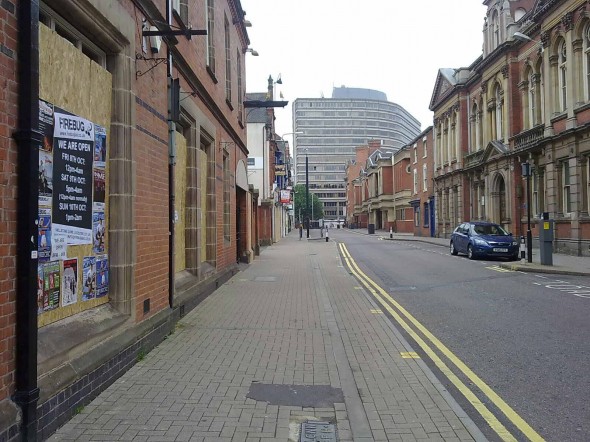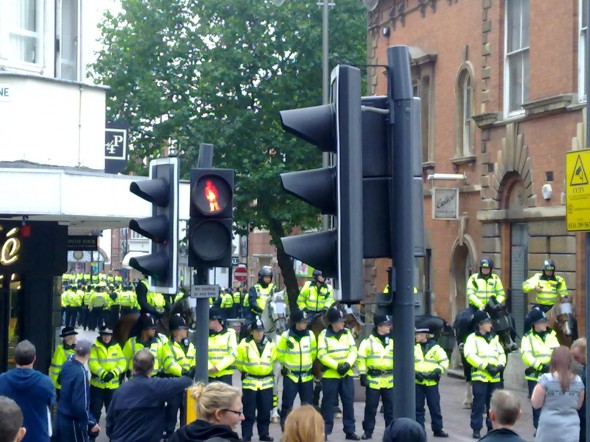 LOSE YOUR COOL
The new Lose Your Cool Weekender from the people who bring you Lava Lounge and Biff Bang Pow was a triumph – here's a selection of photos from Anthony Benjamin.
THE CHRISTMAS PARTY
We topped of the year with a packed christmas party and some awesome bands – Here's Dark Dark Horse performing…