Halloween At Firebug & Duffys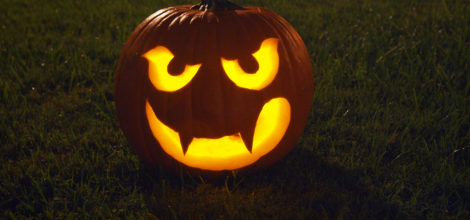 Halloween is Firebug's favourite time of year!
We go all out to make it a huge occasion, and this year is no exception. We'll be transforming Firebug AND Duffy's for all the live music, fancy dress prizes, discount drinks, cocktails, club nights, movie showings and everything else you could possible want on this spookiest of weeks from Wednesday all the way through until the day itself!
Wednesday 26th
Midland Movies Presents – Zombieland
Thursday 27th
The rock society – clubnight 12- 4 upstairs at Firebug
Duffy's Bar – resin events present – Witch Tripper
Pelugion, Signs of Fire, Lodestone, 7.30pm
Friday 28th
Resin Events present – Broken, Spreading the Disease, The Relinquished, Gabriel — 7-11:30 upstairs at firebug
Feedback Clubnight 12-4 upstairs at firebug 
Saturday 29th
Bands include — Mage — Temple of Lies — StormBringer — The Darkhorse — The Mire Deep — DieAlready
Attik records present – Temple of lies, Stormbringer, The Mire deep — Upstars at Firebug
Duffys Present – Mage – The Darkhorse – Die Already
12:00 – Halloween Clubnight Firebug till 4am
11:15 – Mage – Duffys
10:30 – Temple Of Lies – Firebug Upstairs
9:45 – The Darkhorse – Duffys
9:00 – Stomrbringer – Firebug Upstairs
8:15 – DiEAlready! – Duffys
7:30 – The Mire Deep – Firebug Upstairs
Firebug Halloween Club night
Sunday 30th
Firebug Film Club Horror special Firebug Upstairs
Monday 31st
Halloween Party
upstairs and downstairs at Firebug –
all free entry some great prizes for best and worst fancy dress –
open till 4am with feedback clubnight till 4am upstairs ..
Daytime open as normal – halloween cocktails
Free entry all day both floors .
upstairs – Final coil – 8-9
Main Bar – Allstars – 9-10
Upstairs – MAGE – 10-11
Main Bar – DieAlready – 11-12
Upstairs 12-4am – Feedback Clubnight
Main bar 12-4am – Happy hour all night .
Halloween Party with Jack Daniels downstairs and fireball upstairs
Featuring the Leicester Allstars Halloween Party Band , Mage, Final Coil , DieAlready
Feedback Halloween Special midnight till 4am .. upstairs with Special Guest DJ 😉
more information and times to follow