Firebug's 7th Birthday Party Announced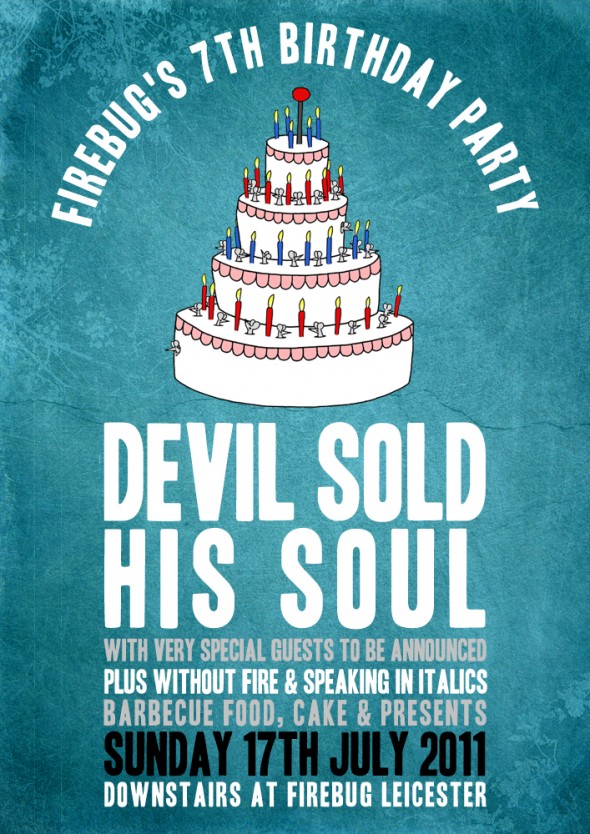 Wow, has it really been seven years? Well, yes, but it's flown by. Firebug is seven years old this July, and consequently we're going to have a bit of a party.
Playing live in the main bar are…
DEVIL SOLD HIS SOUL
VERY SPECIAL GUESTS TO BE ANNOUNCED
WITHOUT FIRE
AND SPEAKING IN ITALICS
Tickets are available from:
http://www.wegottickets.com/event/114029
Free entry after the bands finish at 11:00pm.
Presents, barbecue food and cake!