Firebug Turns Ten Years Old
We're maturing (like a fine wine) this year as we reach the grand old age of ten. We feel like we've done some awesome things in that time, but there's plenty more to come!
To celebrate we're putting on four completely free shows. No tickets are required, but entry is on a first come first served basis.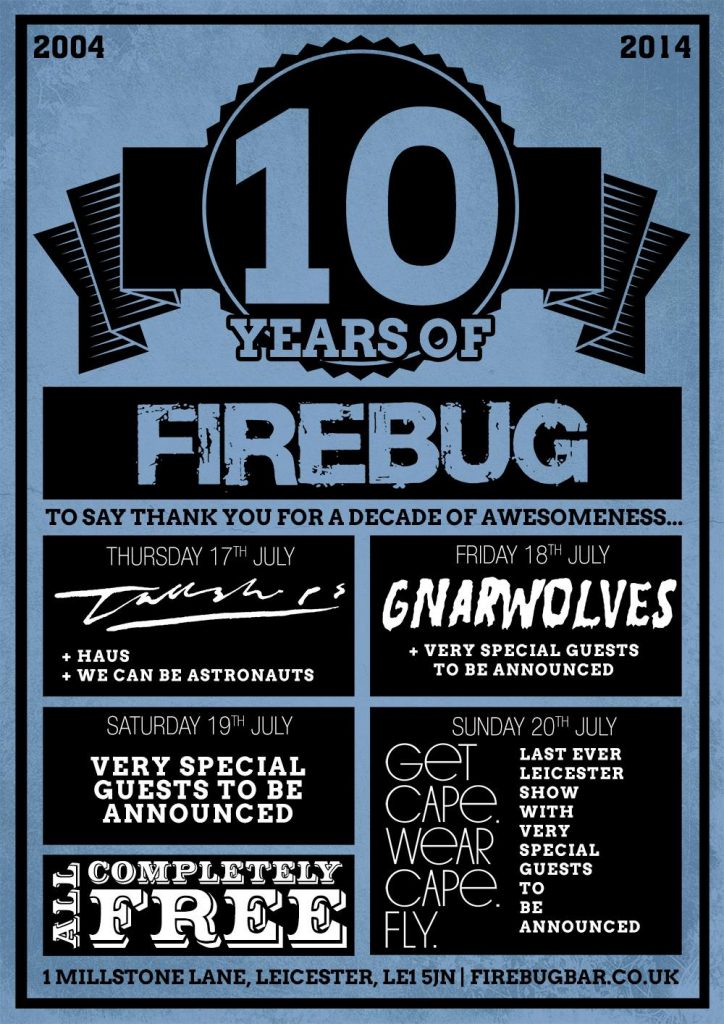 THURSDAY 17TH JULY
TALL SHIPS with support from HAUS and WE CAN BE ASTRONAUTS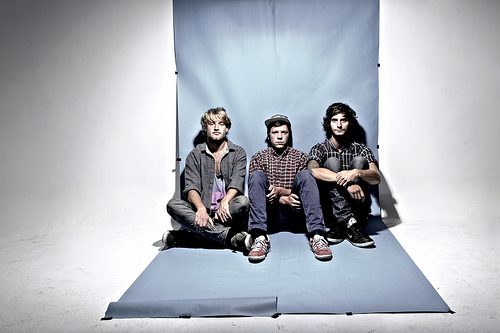 FRIDAY 18TH JULY
GNARWOLVES with support to be confirmed.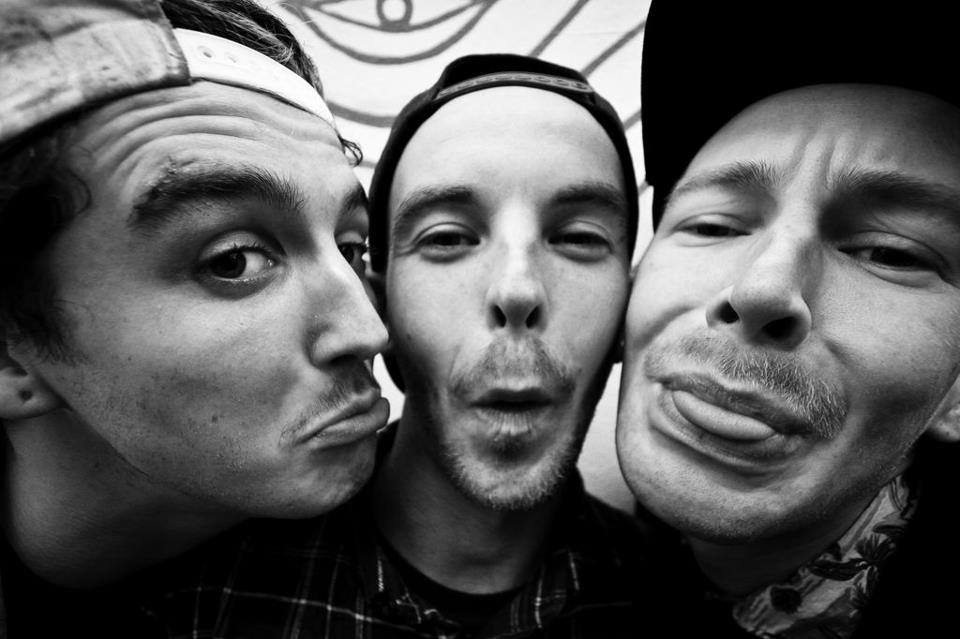 SATURDAY 19TH JULY
VERY SPECIAL GUESTS to be added
SUNDAY 20TH JULY
GET CAPE WEAR CAPE FLY