White Noise Christmas
August 4, 2015 @ 3:00 pm

-

11:00 pm

£15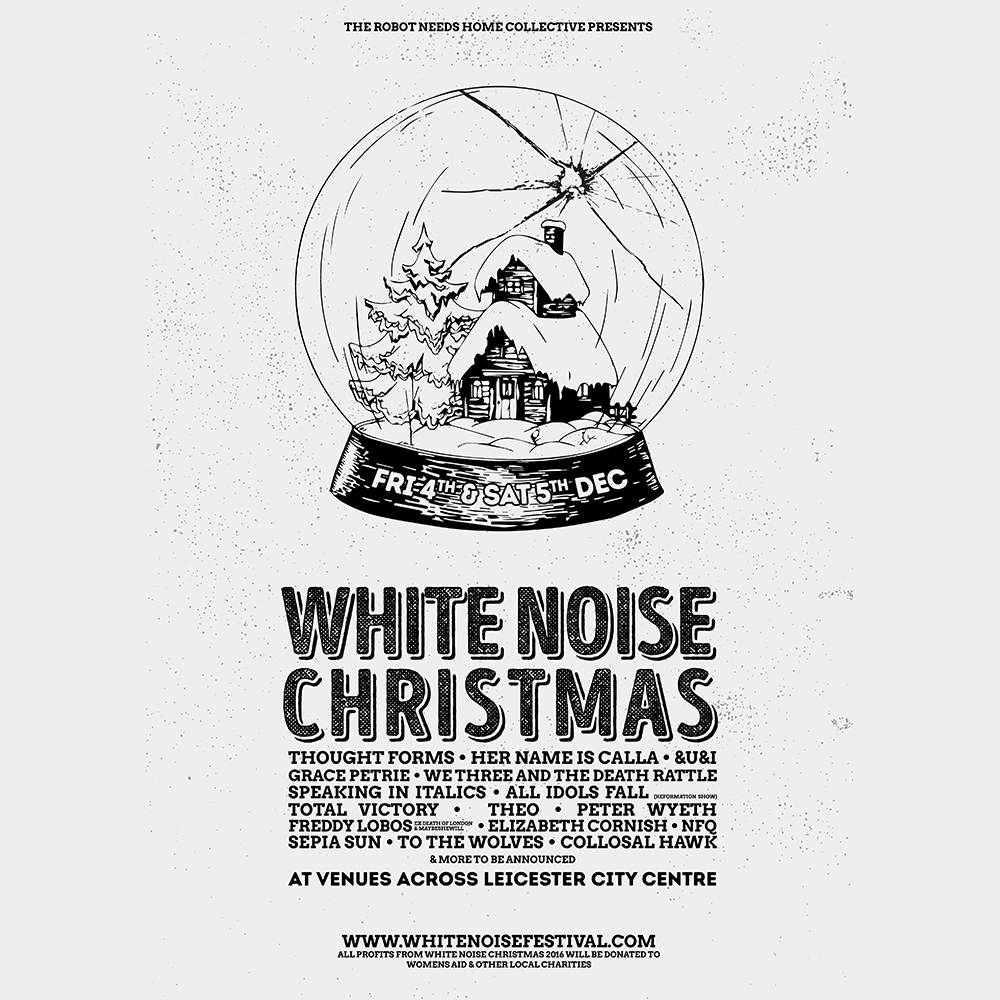 White Noise Festival is a two-day, multi-venue, city-centre music event that takes place in Leicester. Created over a pizza in 2008 by Scott West (then of Death of London) and John Helps (of Maybeshewill) it celebrates the best of Leicester's musical output, and brings some of the best, under rated national talent to the city.
WHITE NOISE CHRISTMAS 2015
After a hiatus during which we created Handmade Festival, White Noise is back. We are very pleased to announce that this years line-up will include THOUGHT FORMS, HER NAME IS CALLA, &U&I, GRACE PETRIE, WE THREE AND THE DEATH RATTLE, SPEAKING IN ITALICS, ALL IDOLS FALL (reforming especially for the festival), THEO, TOTAL VICTORY, PETER WYETH, FREDDY LOBOS (ex-Death of London & Maybeshewill), ELIZABETH CORNISH, SEPIA SUN, NFQ, TO THE WOLVES & COLOSSAL HAWK.
There are tonnes more names still to come so keep watching this space.
We can also announce that the event will take place at FIREBUG, THE COOKIE, BISHOP STREET CHURCH & DUFFYS.
The second tier of tickets are now available for £15, with all profits being donated to Women's Aid and other local charities. They're available with no booking fee below.
Related Events
No Comments