Midlands Movies Presents: From Dusk 'Til Dawn
October 25, 2017
Free
Event Navigation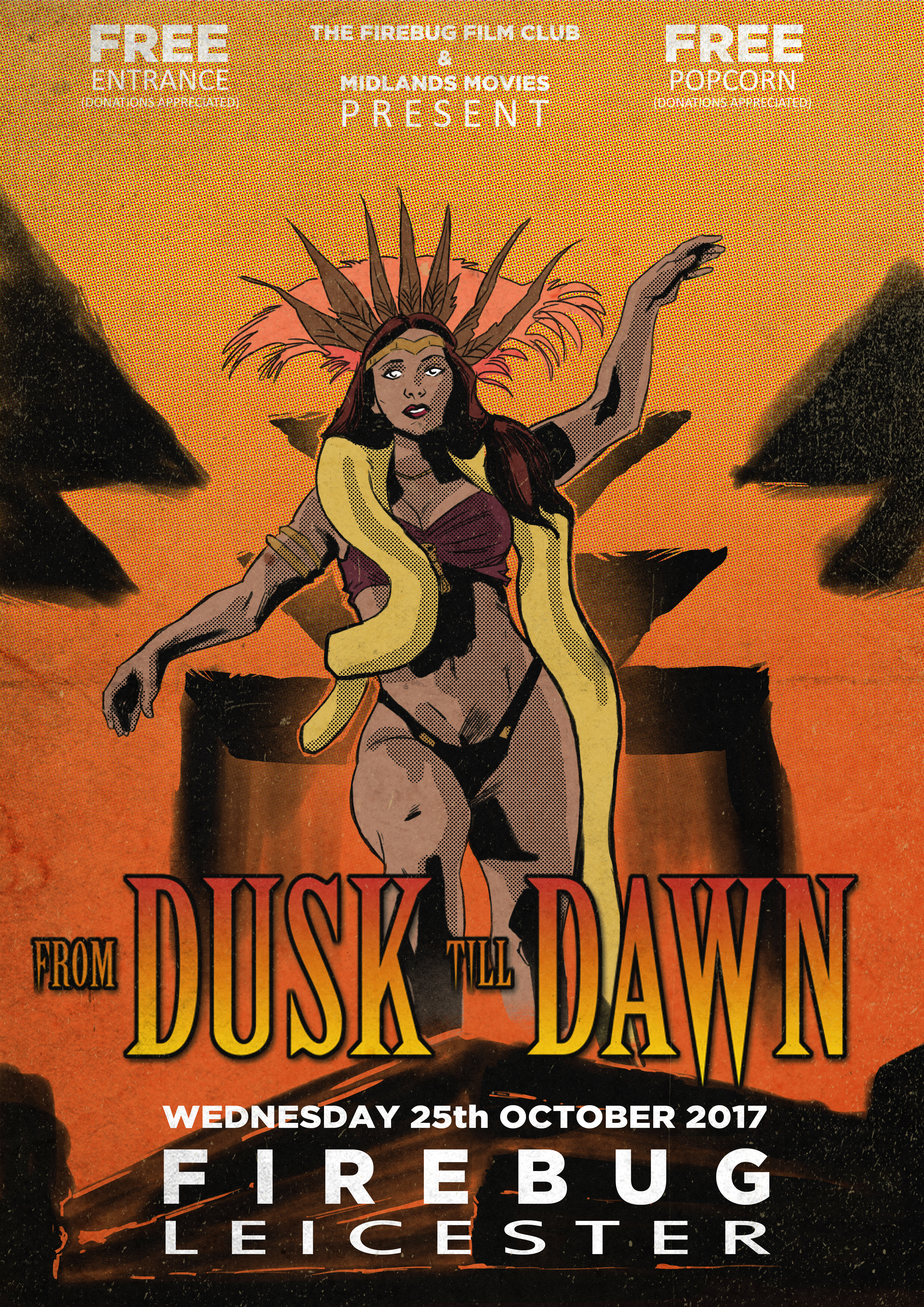 SINK YOUR TEETH INTO A VAMPIRE NIGHT AT FIREBUG FOR MIDLANDS MOVIES' SCREENING OF HALLOWEEN HORROR FILM FROM DUSK TILL DAWN

Midlands Movies & Firebug Film Club present a special terror film evening with a screening of Halloweenn horror cult film 'From Dusk Til Dawn'.

Entry continues to be FREE with a suggested donation of £3. Midlands Movies is promising plenty of film-related food & drinks, competition prizes and movie treats.

There's also a performance from local Burlesque star Misty La Malice who is putting her own unique spin on Santanico Pandemonium's (Salma Hayek) performance in the film.

So, from 7pm on Wednesday 25th October viewers can join the Gecko brothers for an amazing party night where the audience themselves will be encouraged to take part in a night of Tarantino terror with special cocktails, popcorn and frightfully fantastic fancy dress.

A whole host of local filmmakers will be sharing their regionally-made horror shorts and trailers. So those of a nervous disposition prepare yourselves!
Related Events
No Comments