Homage à Trois: Lorde's Melodrama
Event Navigation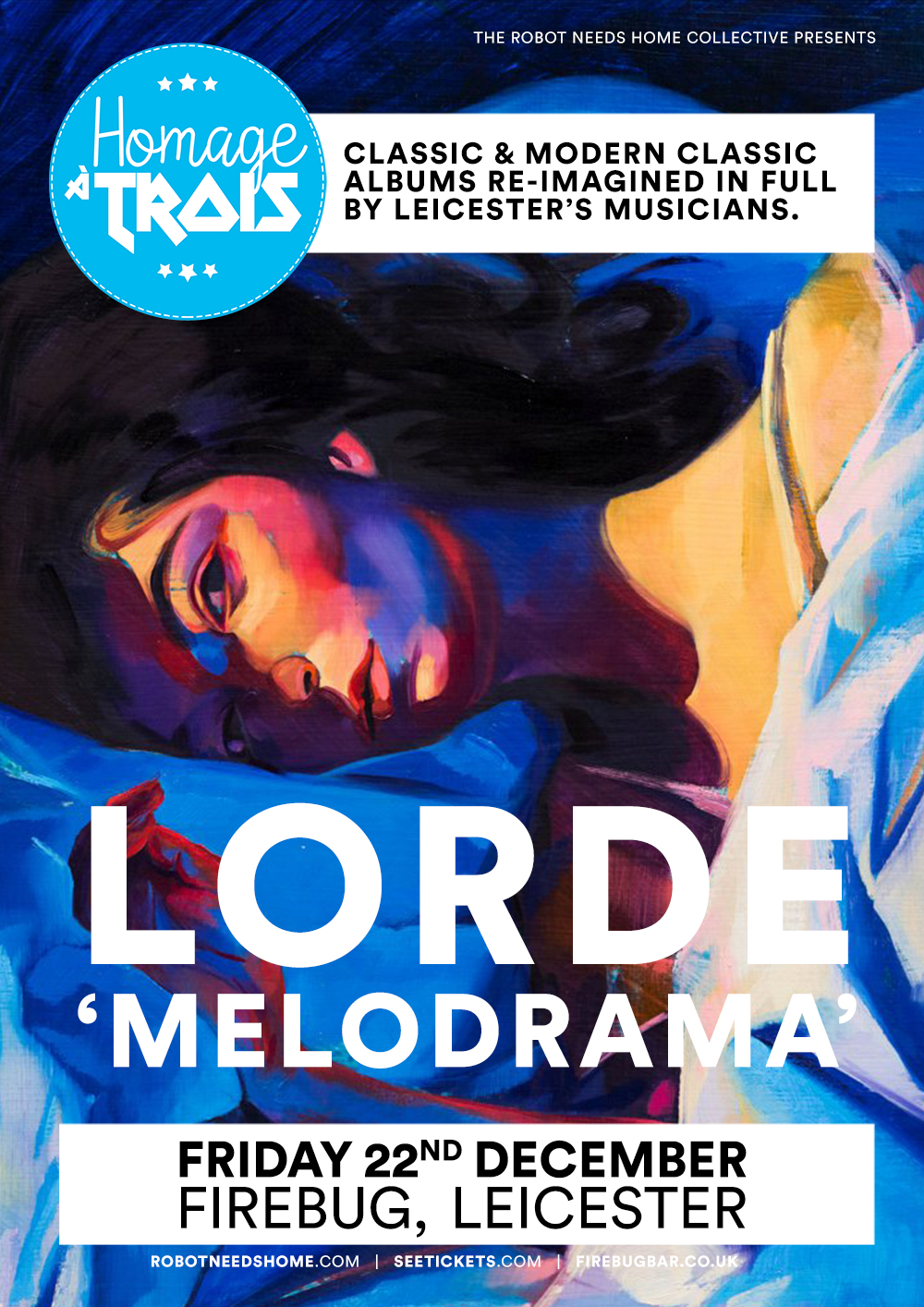 For the second Homage à Trois we'll be re-working Lorde's incredible new record 'Melodrama'.
Homage à Trois is an unconventional covers night. We invite Leicester's musicians to re-work an album in full from start to finish, but with ambitious, unusual and eclectic takes on the songs. We do not bother ourselves with being faithful to the originals.
DJ's punctuate the performances, and continue through in to the early hours.
Related Events
No Comments