CasbahMMP Presents: Hands off Gretel & Guests
June 23, 2017 @ 8:00 pm

-

11:00 pm
Event Navigation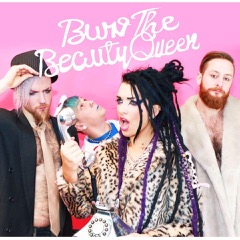 EARLY BIRD TICKETS
http://www.wegottickets.com/event/386336
Hands Off Gretel
http://www.handsoffgretel.co.uk/about-hands-off-gretel-
https://www.facebook.com/handsoffgretel/?fref=ts
"In an age of beige bands and nonchalant attitude to music, Hands Off Gretel come kicking and screaming like it's the early '90s and to be honest they are a breath of fresh air. " – Uber Rock
Hands Off Gretel are a 4-piece alternative rock band, formed late 2014 in South Yorkshire, UK.

GRRL fronted D.I.Y grunge band For fans of.. HOLE, BABES IN TOYLAND, L7, BIKINI KILL, 7 year bitch!
"The sound we make is raw, influenced strongly by 90s female fronted grunge bands, we get loud and shouty and soft and pretty, it's frustration music from a girl in her room shouting out at the real world."
Siobhan Mazzei
"Siobhan Mazzei armed with only her guitar and her voice, but oh what a voice, reminding me a lot of Sinead O'Connor, with piercing vocals, while playing her original material. Siobhan's voice, dramatic and mysterious, adding theatrical impact which was fantastic to experience. – Arts in Leicester
Siobhan Mazzei has been a singer songwriter of Leicester for years, and now backed by a full band (Joe Doyle, Les Hayden and Tom Scarlett), is unstoppable.
Recently starting from scratch, with a self-produced, self titled EP in 2015 (also available on her Bandcamp), and since February 2016 a new band behind her. The band recorded and produced the entire EP themselves.
Her ghostly, haunting sound is not over shadowed by the noise of a rock band, rather accentuated. Her emotive songwriting is expressed with bipolar arrangement. The last track 'Slaughter' certainly captures the passion and energy the song oozes.
https://siobhanmazzei.wordpress.com/
https://www.facebook.com/siobhanmazzei/
James Byron
James Byron is an exercise in self expression but more than being just an androgynous singer songwriter likened to David Bowie and Boy George his approach is slightly different. A powerful, sandpaper voice big enough to piece the soul accompanied by lyrics of bitter heartache, nostalgia and becoming a stronger individual are angst filled and infused with classic blues.
His appearance on The Voice UK 2014 had been a long road for James, having been a musician studying in Leicester and Brighton for 4 years he was scouted at an open mic night to apply for the BBC show and was picked by Will.I.Am at the blind auditions making it to the knockout rounds.
Since The Voice James has concentrated on writing and recording and live performances.
https://www.youtube.com/channel/UC-QSwWR3ToiwZ-IAGunX8tQ
https://www.facebook.com/jamesbyronmusic/
Tickets: http://www.wegottickets.com/event/386336
Related Events
No Comments