Feedback Club Night
May 5, 2017 @ 11:00 pm

-

11:55 pm
Event Navigation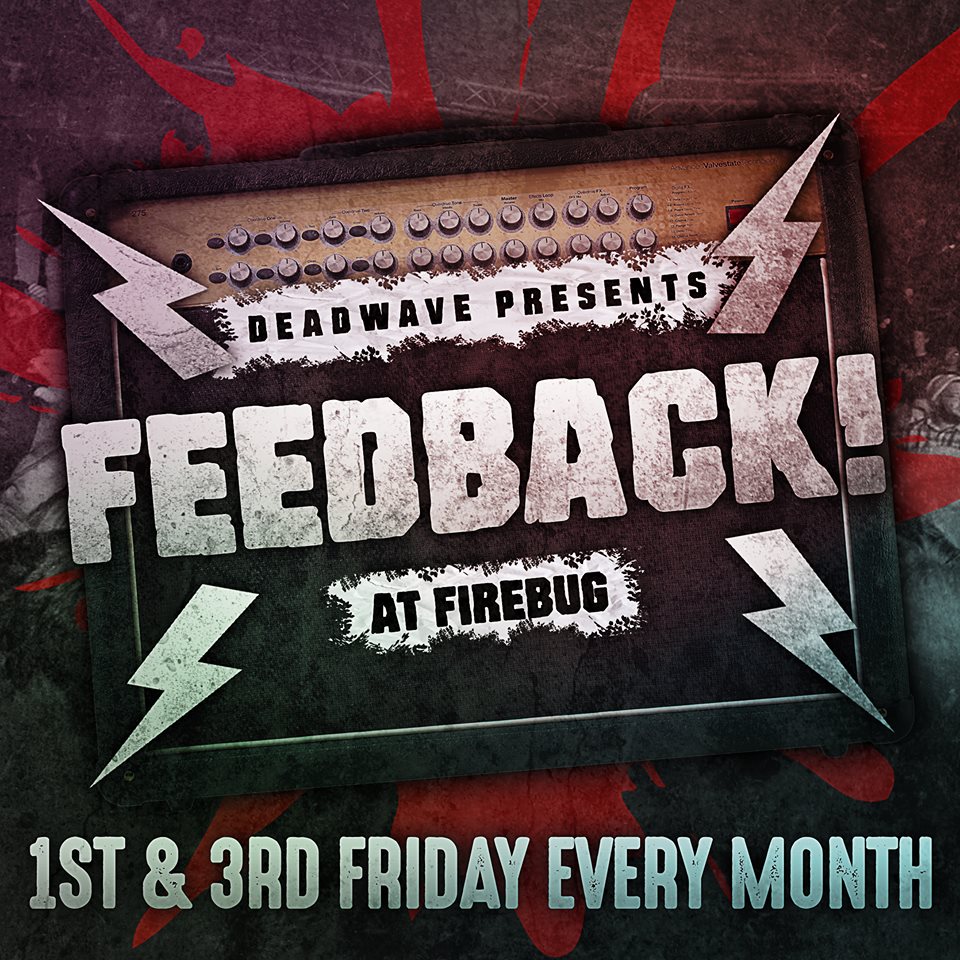 ++++++++++++ Dead/Wave Presents ++++++++++
FEEDBACK! – 1st & 3rd Friday of EVERY month – at Firebug!
++++++++++++++++++++++++++++++++++++++++
Are your Friday nights lacking a little…Rock'n'Roll?
Welcome to the home of Leicesters ONLY dedicated Rock / Metal / Alternative venue for Friday nights – at Firebug!
Yes, you also read it correctly at the top too, friends;
We're letting you lucky lot in for FREE – £0 entry fee!
ALL NIGHT – FOR EVERYONE; IT'S FREE TO GET IN!
+++++++++++ MUSIC ON THE NIGHT +++++++++++
+++++++++++++++++++++++++++++++++++++++++
Expect all the usual suspects – Mixed and mashed up!
:Rock / Metal / Punk / Deathcore / Thrash / Alternative:
Avenged Sevenfold, Slipknot, Parkway Drive, Slayer, Bring Me The Horizon, KoRn, A Day To Remember, Trivium, Amon Amarth, Motorhead, Skindred, Emmure, Alien Ant Farm, Limp Bizkit, Bullet For My Valentine, Lamb Of God, Beartooth, Marilyn Manson, Asking Alexandria, Rammstein, Blink 182, Megadave, Nine inch Nails, Hactivist, Sepultura, Linkin Park, Metallica, While She Sleeps, Devildriver, Turisas, Enter Shikari, Muse, Hatebreed, Iron Maiden, Attila, Machine Head, Disturbed, System Of A Down, Motley Crue, Fallout Boy, etc, etc *
Basically – ANYTHING that ROCKS!!!
*Don't be surprised with the odd EDM or 90's Pop track thrown in the mix for fun too – You've all been warned!!!
Related Events
No Comments