Bruxa Maria // Casual Nun // Mess Yourself
Event Navigation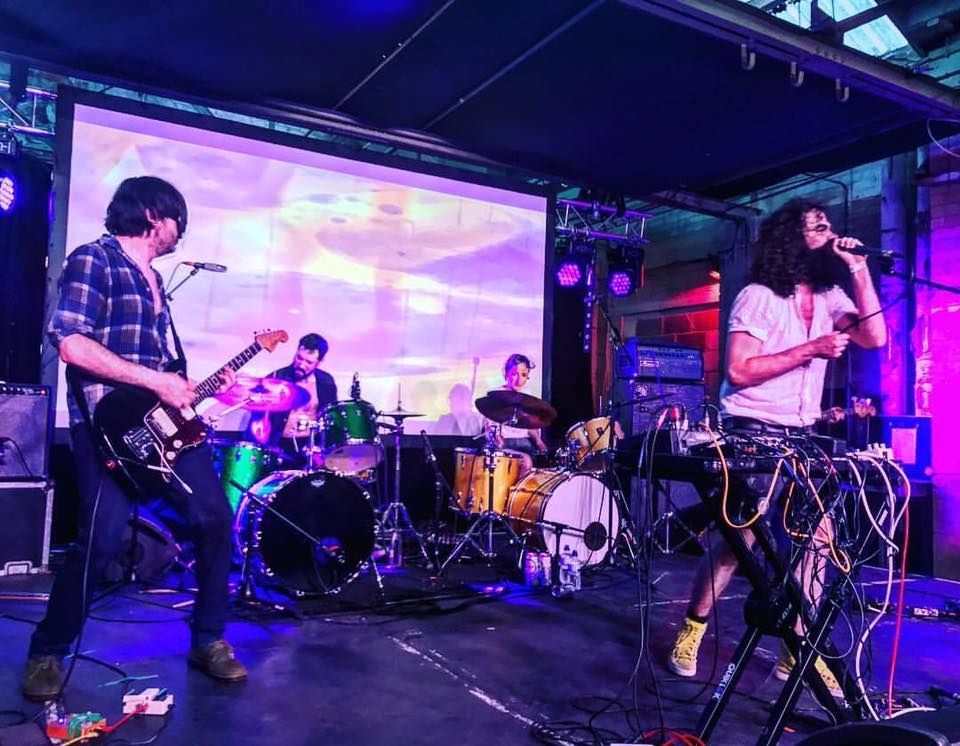 Bruxa Maria are a no holds barred powerful and aggressive post-hardcore/sludge/noiserock band hailing from London. Consisting of Gill Dread (Con Mungos), Paul Antony (Ghold), Will Elvin (Lupins, Throne of Galaktus) Matt Cargill (Sly & The Family Drone).
Their debut album Human Condition was without doubt one of the best things you should have heard in 2016. It is akin to being beaten around the head with a baseball bat whilst your eyes and ears are pulled out by vultures with your heart and soul ripped out by blood thirsty wolves. It could easily be the soundtrack of the times we live in.
Casual Nun are a pineal-poking punked-up psychedelic speedfreakery group from London who blend the sonic freak outs of legendary krautrock pioneers Ash Ra Tempel with 90's Japanese noise mongers Up-Tight or Ohkami No Jikan – Roadburn.
Earlier this year band members Phil Kaponis, Julia Owen, Matt Ridout, Vasili Sakkos and Iraklis Theocharopoulos were invited to play the legendary Roadburn Festival in Tilburg, The Netherlands where their set was reclaimed to be one of the highlights of the festival by fans and critics alike.
With two fine albums already under their wing Casual Nun aren't stopping here and threaten to go from strength to strength.
Fresh from recently supporting Part Chimp, Leicester based Mess Yourself are a deep, dark, riffy, bluesy 3 piece who take inspiration from the likes of Shellac, The Jesus Lizard and Fugazi – anything produced by Steve Albini then!
Related Events
No Comments