Biff Bang Pow Presents: Dandelion- Forever Changes
Event Navigation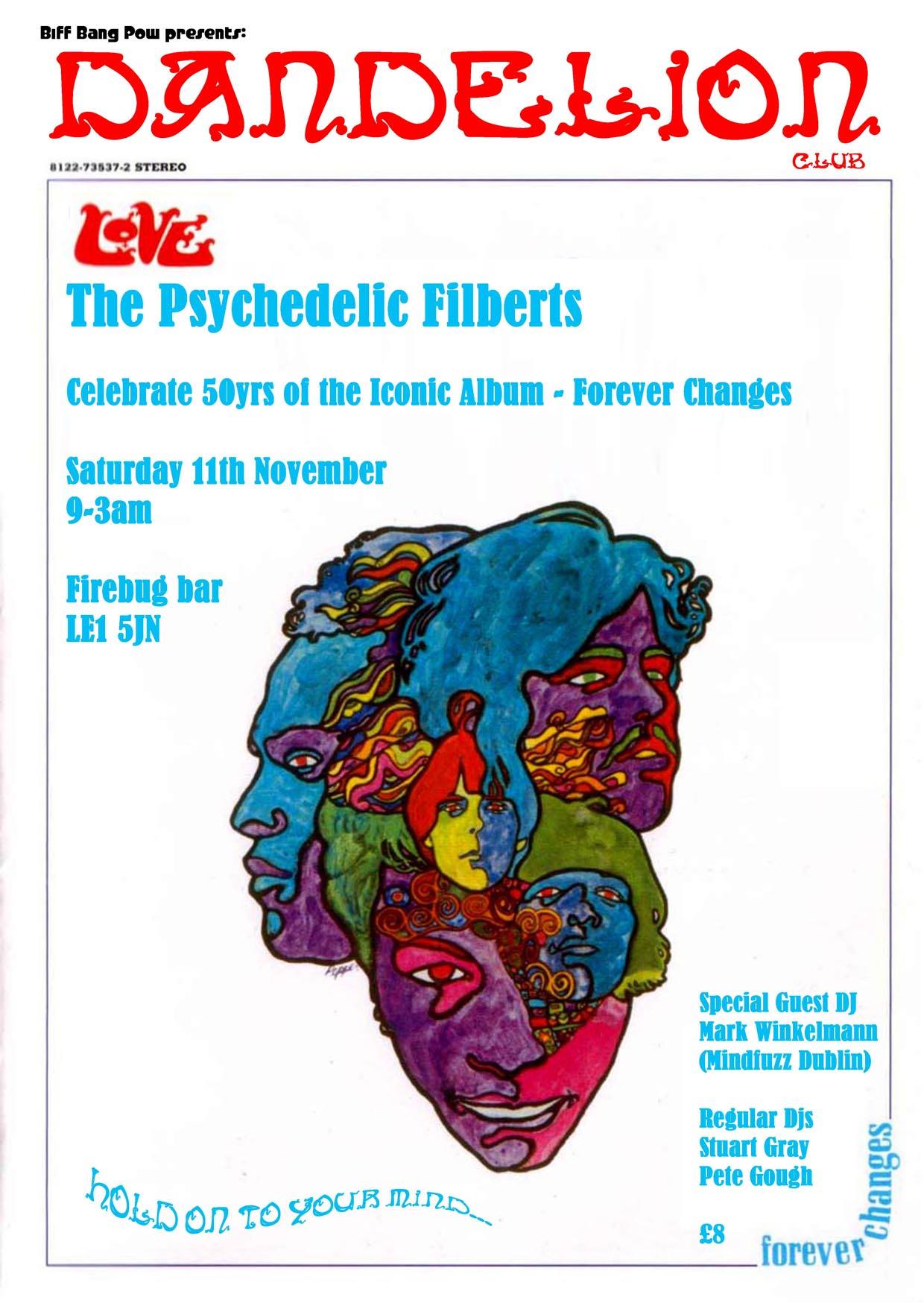 To celebrate 50 years of the Iconic Album Forever Changes.
A special dandelion night at firebug. we are playing the whol album through Early doors then we have our regular DJs plus special guests- and a rare performance by Leicester's own the Psychedlic Filberts playing a set of west coast classics such as Moby grape, jefferson airplane, buffalo springfield and of course Love.
The filberts are former diesel park west members and were linked closely to Leicesters psyche legends LEGAY ( the former drummer played in both bands.
Related Events
No Comments