Christmas at Firebug – Book Your Christmas Party Now!
We're very excited to launch our special 2016 Christmas menu. With a whole selection of festive treats for meat eaters, veggies and vegans across the board, pre-order now for your Christmas parties right through December!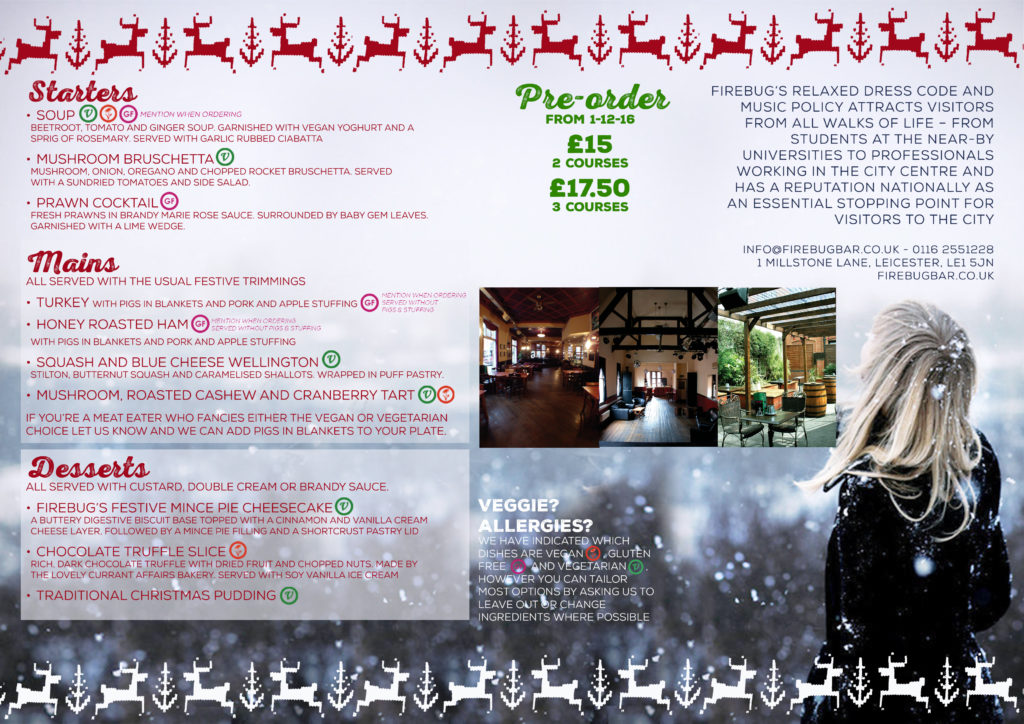 To book your Christmas meal call the bar on 01162551228 or email info@firebugbar.co.uk.
We've also got some awesome stuff coming up right through the festive period – find all the information HERE – but here are our highlights…
10th – Biff Bang Pow Xmas Party
17th – Resin Xmas Party
18th – Last Edition Xmas Party
21st – Midlands Movies Xmas Special
23rd – Indie Anthems Xmas Party
Christmas Eve – Open until 2am
Christmas Day – Closed
Boxing Day – Open 5pm until 2am
New Years Eve – Free Entry all night. PLUG Silent Disco upstairs until 4am
New Years Day – Closed
All other days we remain open as normal!